NC Thonic® Non-Compliant Coronary Balloon Catheter
A robust non-compliant balloon with high the highest RBP¹ on the market and excellent device stability at high pressures. These durable features, coupled with outstanding trackability, make the NC Thonic® a standout device in it's class.
NC Thonic® is a non-compliant balloon catheter for post-dilatation of stents and pre-dilatation of resistant lesions.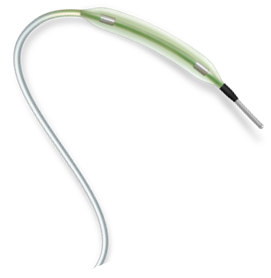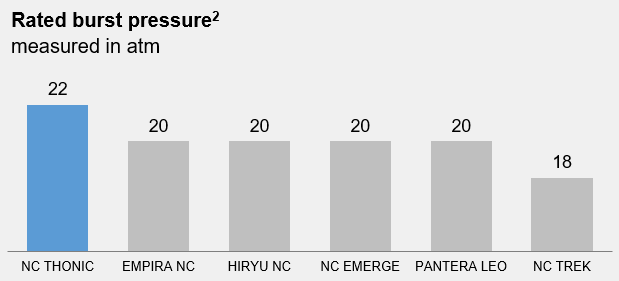 Highest rated burst pressure
Durable balloon materials allow for the highest RBP of a non-compliant balloon.  The high RBP allows for maximizing post-inflation stent optimization or pre-dilatation of resistant lesions.
Excellent stability at high pressures
The NC Thonic® has been engineered to maintain its balloon stability at high pressures to allow for safe inflations.

Selective hydrophilic coating
Hydrophilic coating on the distal catheter (from the guide wire export to the proximal balloon) ensures lubricity for increased device trackability, while the anti-slip section allows for precise balloon placement.

Triple-layer inner shaft allows for better trackability and pushability after multiple advances.  This reinforced inner shaft ensures well-balanced deliverability.

1. Highest RBP ranked against the advertised RBP pressures from Empira NC (Cardinal Health), NC Apex/NC Emerge (Boston Scientific), Hiryu NC (Terumo), Pantera Leo (Biotronik) and NC Trek (Abbott).
2. Data gathered from competitor websites for 3.0mm NC balloons.