Date:2018-06-19
PARIS, France, May 24, 2018 — SINOMED's luncheon symposium "Rethink DES" at EuroPCR was chaired by professors Patrick W. Serruys, Martin B. Leon, Andreas Baumbach and Manel Sabate. Experts in interventional cardiology gathered to discuss true, functional vessel healing and how the unique BuMA Supreme™design may bring added benefit to clinical practice.
Christophe Bureau, inventor of the electro-grafting coating (eG Coating™) technology, provided insights on the coating process that covalently bonds eG Coating™ to the stent, aligning the molecules in a fashion that will readily adhere to the drug-polymer matrix, preventing the bioactive coating from cracking and delaminating upon delivery and expansion of stent. Furthermore, Bureau presented a convincing study showing that the surface with eGCoating™ shows significantly faster migration of endothelial cells in an artificial vessel model, which in turn may lead to faster neoendothelialization and healing.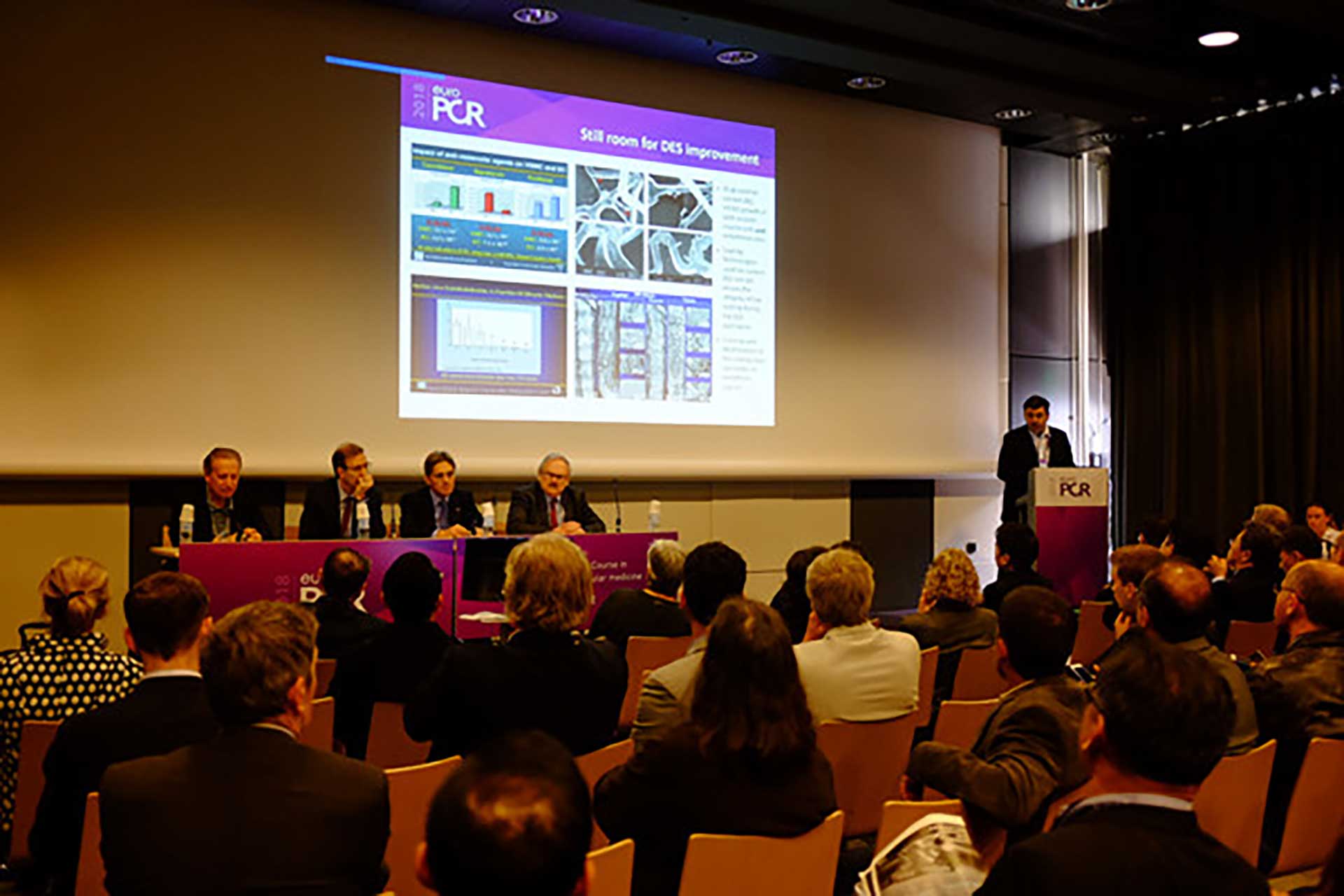 Preclinical results were presented by Dr. Aloke Finn from the CVPath Institute, indicated that complete healing required not only strut coverage, but also a competent endothelial layer. In his animal studies, he has demonstrated that BuMA Supreme™ was associated with significantly better functional healing, in terms of endothelial competency, compared to Synergy and Xience. In his opinion, a device with better endothelial functionality could potentially have less neoatherosclerosis and translate into better long-term outcomes.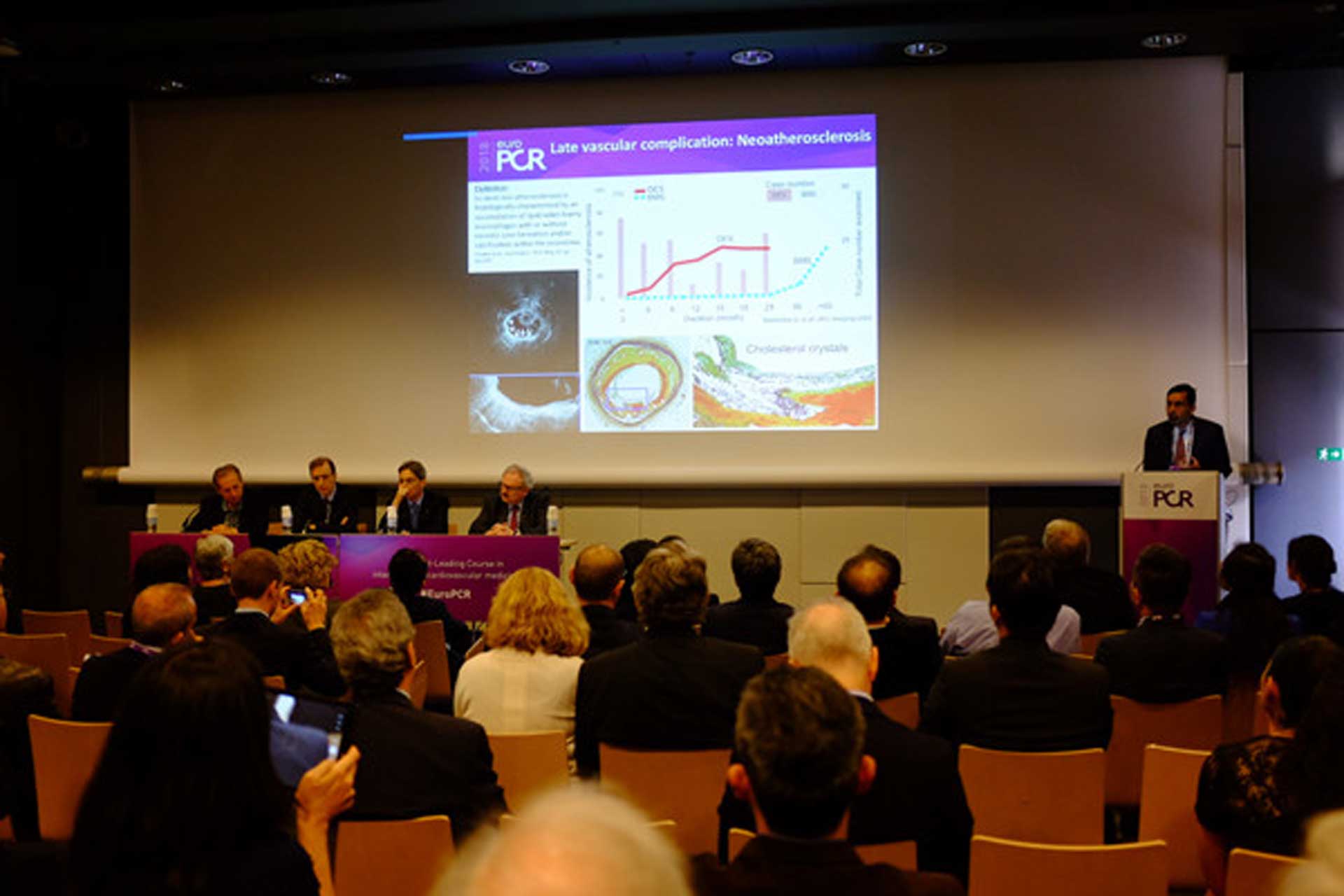 Clinical data from the PIONEER II OCT study was presented by Dr. Taku Asano from the Academic Medical Center, Netherlands. This study concluded that the BuMA Supreme™ had significantly better strut coverage at the very early time point of 1 month, compared to Xience. (83.8±10.4% vs 73.0±17.5%, Psuperiority<0.037).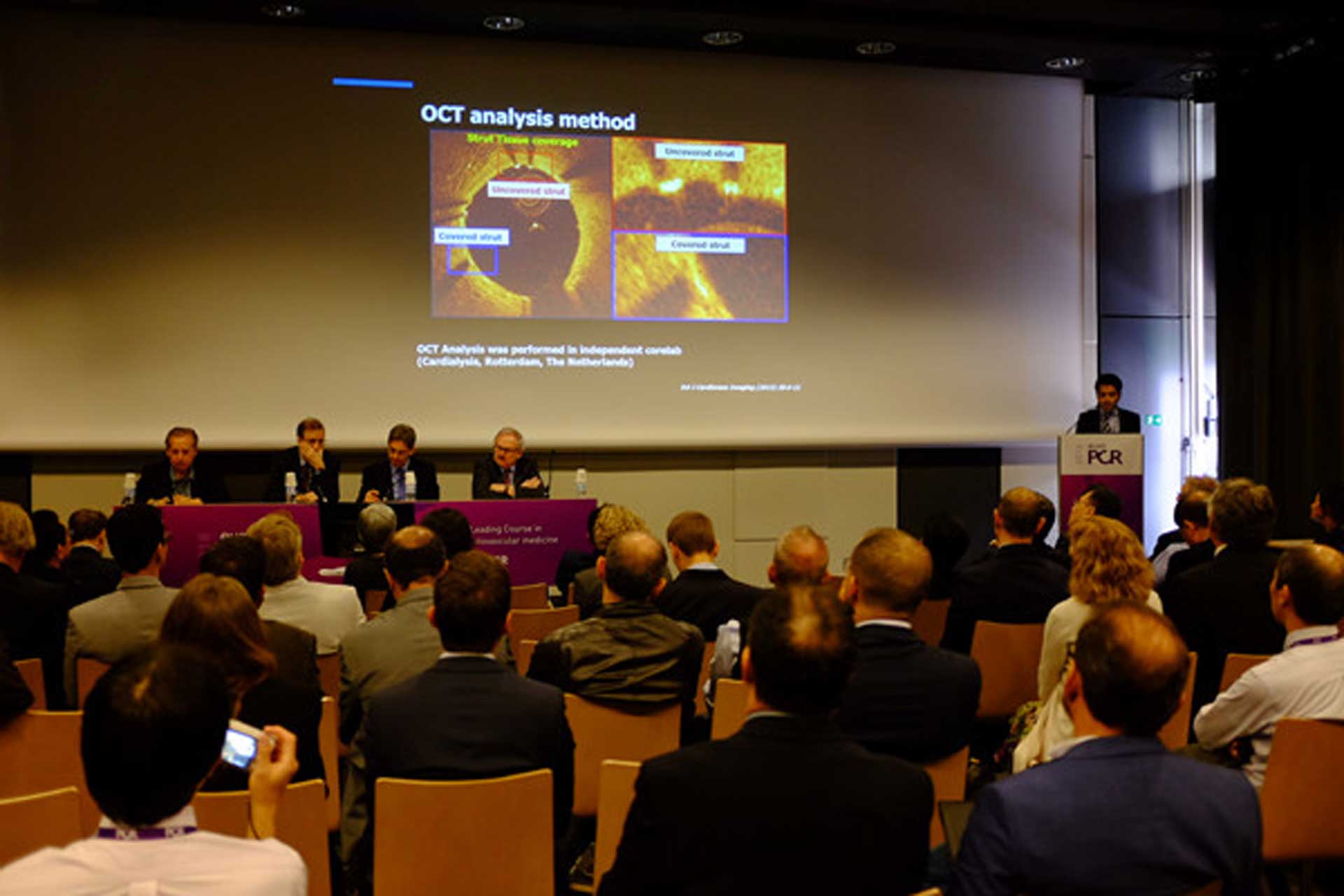 Dr. Asano's presentation was followed by 2-year results of Pioneer FIM study, released by Prof. Patrick W. Serruys, demonstrating equivalent safety of BuMA Supreme™ to Resolute (6.0% vs 5.7%, p=0.954). Moreover, both Quantitative Flow Ratio (QFR) and Late Lumen Loss (LLL) were reviewed to assess the performance of both stents. QFR nine months after stenting did not differ between BuMA Supreme™ and Resolute (0.89±0.10 vs 0.89±0.11, p=0.97) despite a difference in 9-month in-stent LLL (0.29±0.33 mm vs 0.14±0.37 mm, p= 0.453). Prof. Serruys indicated that QFR is becoming a more contemporary method to validate stent performance.
In addition to Pioneer FIM and Pioneer II, Prof. Andreas Baumbach from Barts Heart Centre, London, UK,gave an update on the latest progress of the Pioneer III trial. This 1,632-patient trial is designed to compare BuMA Supreme™ with Xience / Promus, with a primary endpoint of Target Lesion Failure (TLF) at 1-year and a secondary endpoint of TLF superiority between one and 5 years by landmark analysis. As of mid-May, 217 patients have been enrolled.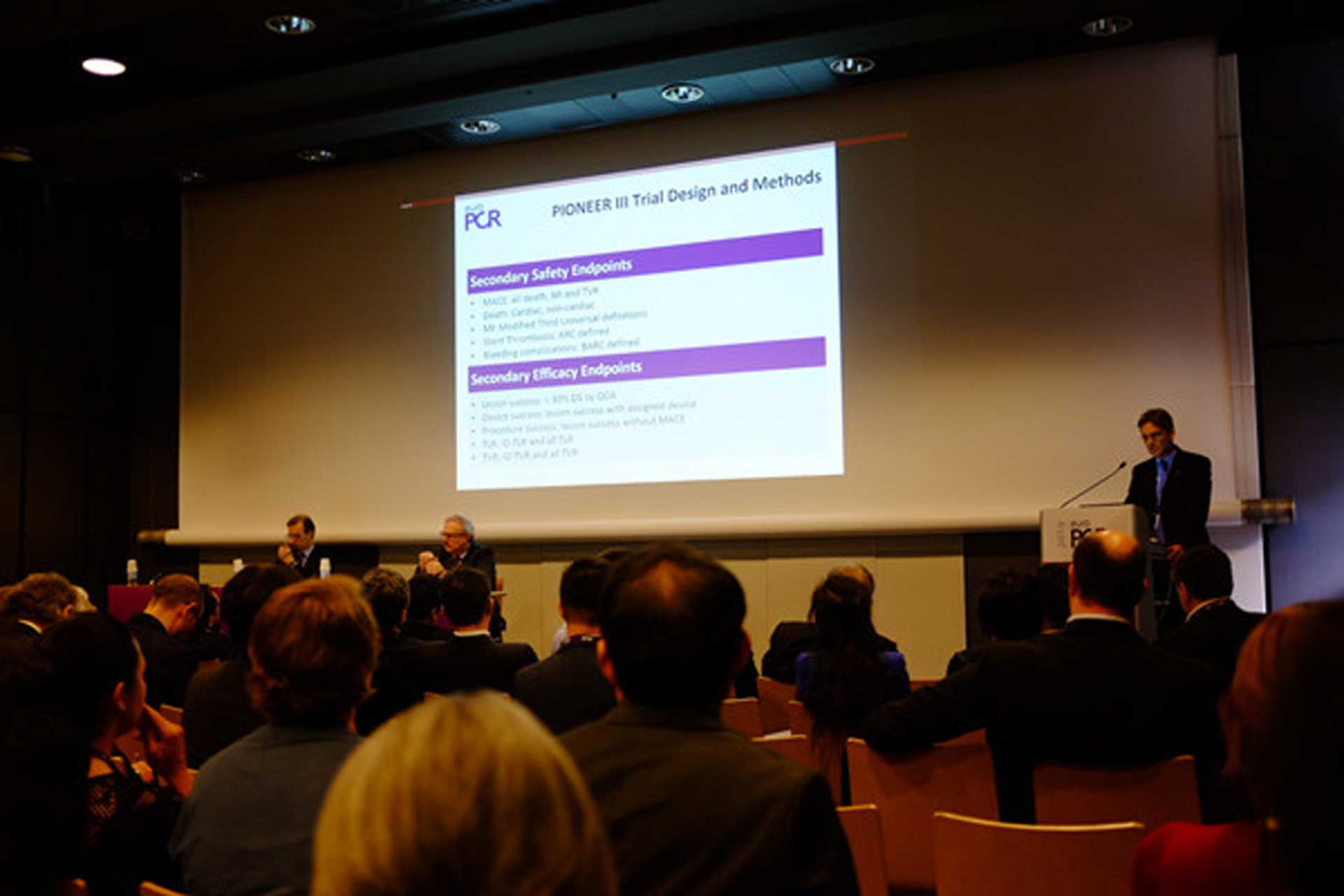 About the BuMA family of DES:  The BuMA family of drug eluting stents consists of BuMA™ and BuMA Supreme™.  The unique eG Coating™ technology and optimized drug kinetics adopted by both DES platforms may promote functional healing for better long-term outcomes.  BuMA's clinical utility has been demonstrated in more than half a million implantations in China and 5,000 patients enrolled in clinical trials since its initial approval in 2011.  The new generation BuMA Supreme™is currently under clinical evaluation in on-going, large scale, global clinical trials.