HT Supreme® Drug Coated Coronary Stent System
The Healing-Targeted Drug Eluting Stent is designed specifically to allow natural healing through elution kinetics, biodegradable polymer and specialized coating. This new class of DES focused on rapid healing allows a quicker return of the protective endothelial layer.
Better and faster return of healing
The HT Supreme® Drug Eluting Stent dose and kinetics were engineered to for a better and faster return of healing with 90% of drug released within 28 days.

Stronger coating integrity and more consistent results
Through a patented electro-chemical process, eG™ coating is synthesized onto the surface of the stent, creating a filament-like structure that interdigitates into the matrix polymer layer. This technique creates a robust coating integrity that is resistant to flaking, pealing and cracking.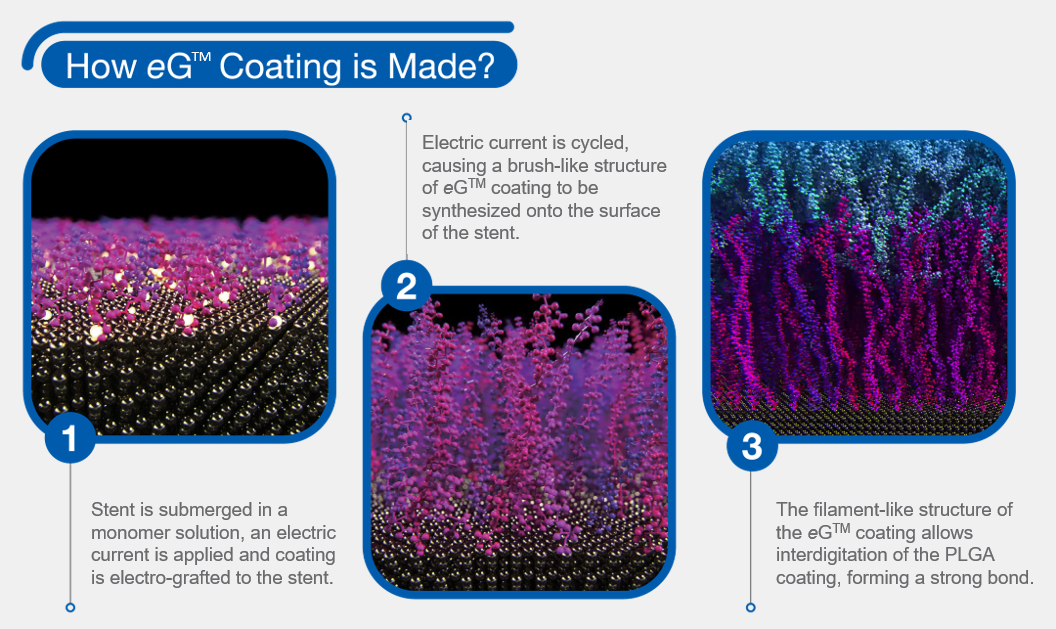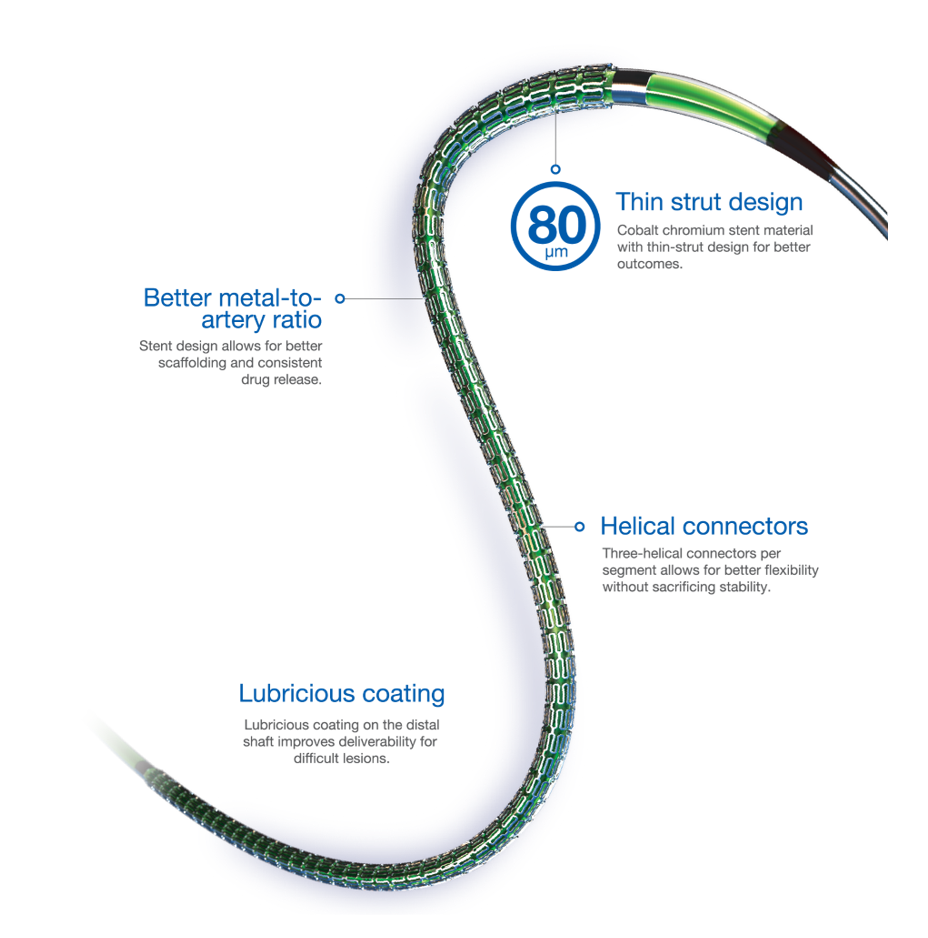 Stent and delivery system designed for excellent deliverability
The thin-strut design and delivery system improvements allow for better trackability and pushability after multiple uses. The inner-shaft design also allows for smother device pull-back.