Tytrak® Semi-Compliant Coronary Balloon Catheter
The Tytrak® is a semi-compliant coronary balloon catheter developed with soft balloon materials, allowing for a lower crossing profile. The profile, lubricious coating and reinforced distal shaft of this well balanced catheter make it an excellent work-horse balloon.
Semi-compliant balloon catheter for the pre-dilatation of lesions prior to stent placement or as stand-alone treatment.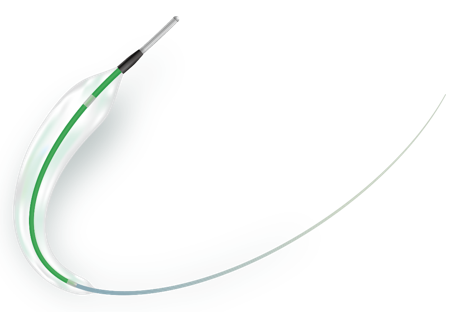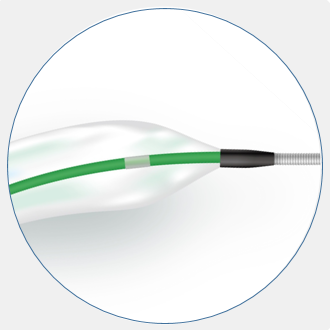 Flexible balloon material
New balloon material allows for a tighter balloon fold and lower crossing profile. These features allow for good deliverability in tortuous and tight lesions.
Lubricious hydrophilic coating
Hydrophilic coating (from guide wire exit port to tip) ensures lubricity for better device trackability in torturous anatomy or crossing a narrow stenosis.

Triple-layer inner shaft allows for better trackability and pushability after multiple advances.  This reinforced inner shaft ensures well-balanced deliverability.