Date:2017-11-21
TCT 2017 conference was held in Denver, Colorado this year between Oct 29th and November 2nd. As one of the most attended and most influential cardiovascular conferences during the year, TCT has attracted more than 10,000 participants this year. On October 31st, SINOMED hosted its first ever global luncheon symposium where the latest results of PIONEER global study was released. Prof. Martin B. Leon and Prof.Junbo Ge were co-chairs of this session, while Prof. Shigeru Saito and Prof. Stephan Windecker were all part of the panelist.
As the first ever TCT symposium held by SINOMED, the session attracted an audience of more than 200 people from North & Latin America, Europe and Asia. The attendees included not just physicians and nurses, but also professionals from industry such as representatives from Abbott, Medtronic, Boston Scientific, Edwards, Terumo, and Biotronik, etc.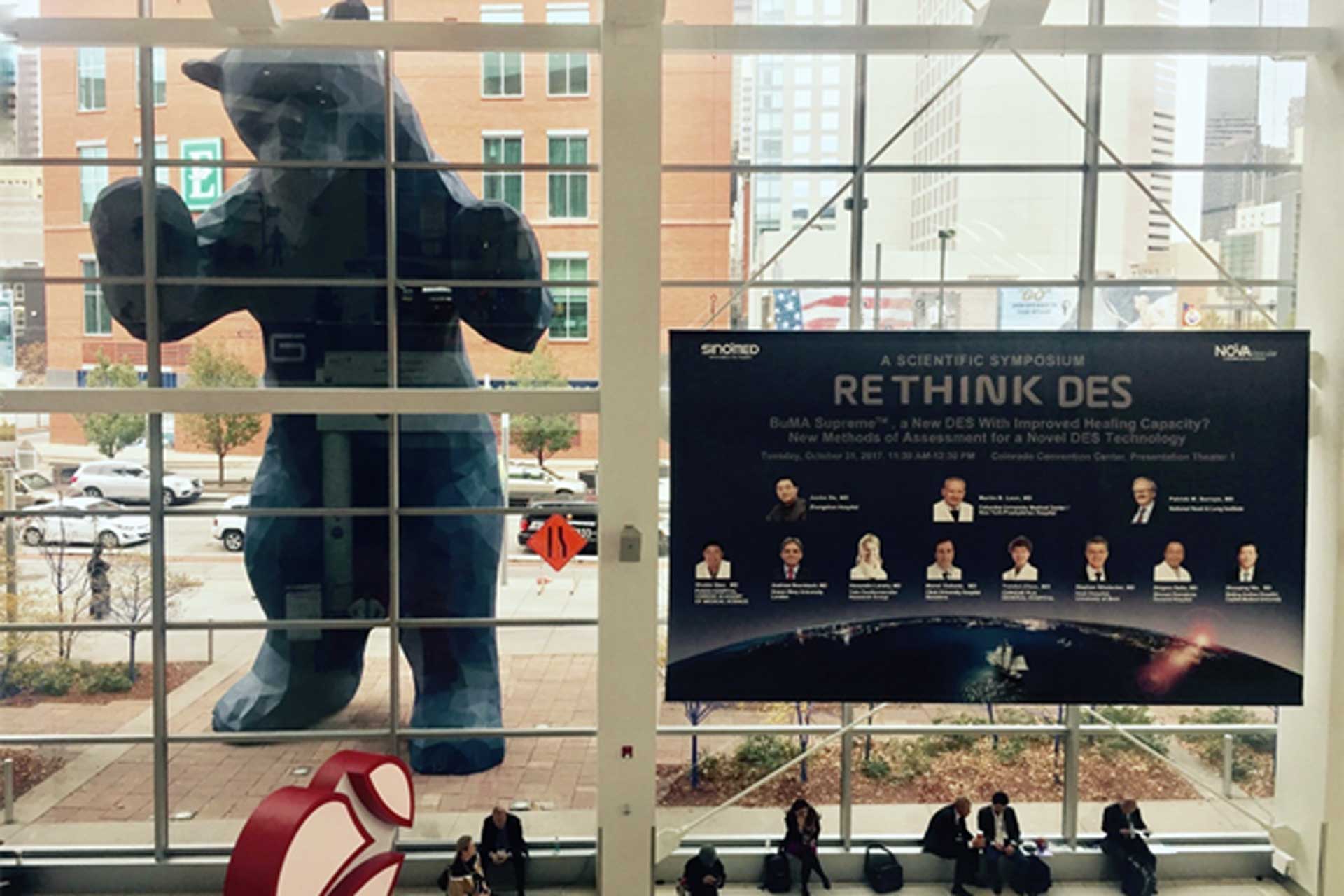 Better and Faster Endothelialization When Compared with Xience and Synergy
Prof. Martin B. Leon delivered opening remarks in explaining "who is SINOMED" and "why do we need another DES". It followed by the presentation from Dr. Jianhua Sun, the founder and CEO of SINOMED, explaining the logic behind some of the key features of design and processes in making the novel DES, BuMA Supreme.
Next, Dr. Aloke Finn from CVPath Institute presented the latest results of an animal study using Evans Blue staining method to assess the endothelial function of BuMA Supreme, Xience and Synergy stent. For both 45 & 90 days after implantation, the staining result suggested that the BuMA Supreme can achieve better endothelial function restoration as compared to Xience and Synergy which may translate into less neoatherosclerosis and better long-term clinical outcomes.
Furthermore, Dr. Yundai Chen and Dr.Yoshinobu Onuma released the results of PIONEER II OCT study. At 1 month, BuMA Supreme stent was non-inferior to Xience stent in terms of the strut coverage as assessed on OCT (83.8±10.4% vs 73.0±17.5%, Pnoninferiority<0.001). Moreover, the one-month OCT coverage rate of BuMA Supreme was statistically significantly higher thanXience(P=0.037). At 2 months, BuMA Supreme stent was non-inferior to Xience stent in OCT strut coverage (80.3±18.3% vs 73.3±21.3%, Pnoninferiority 0.006, P=0.24). So it suggested that BuMA Supreme had faster coverage in very early time point (1M) than Xience, presumably due to faster sirolimus elution and polymer degradation.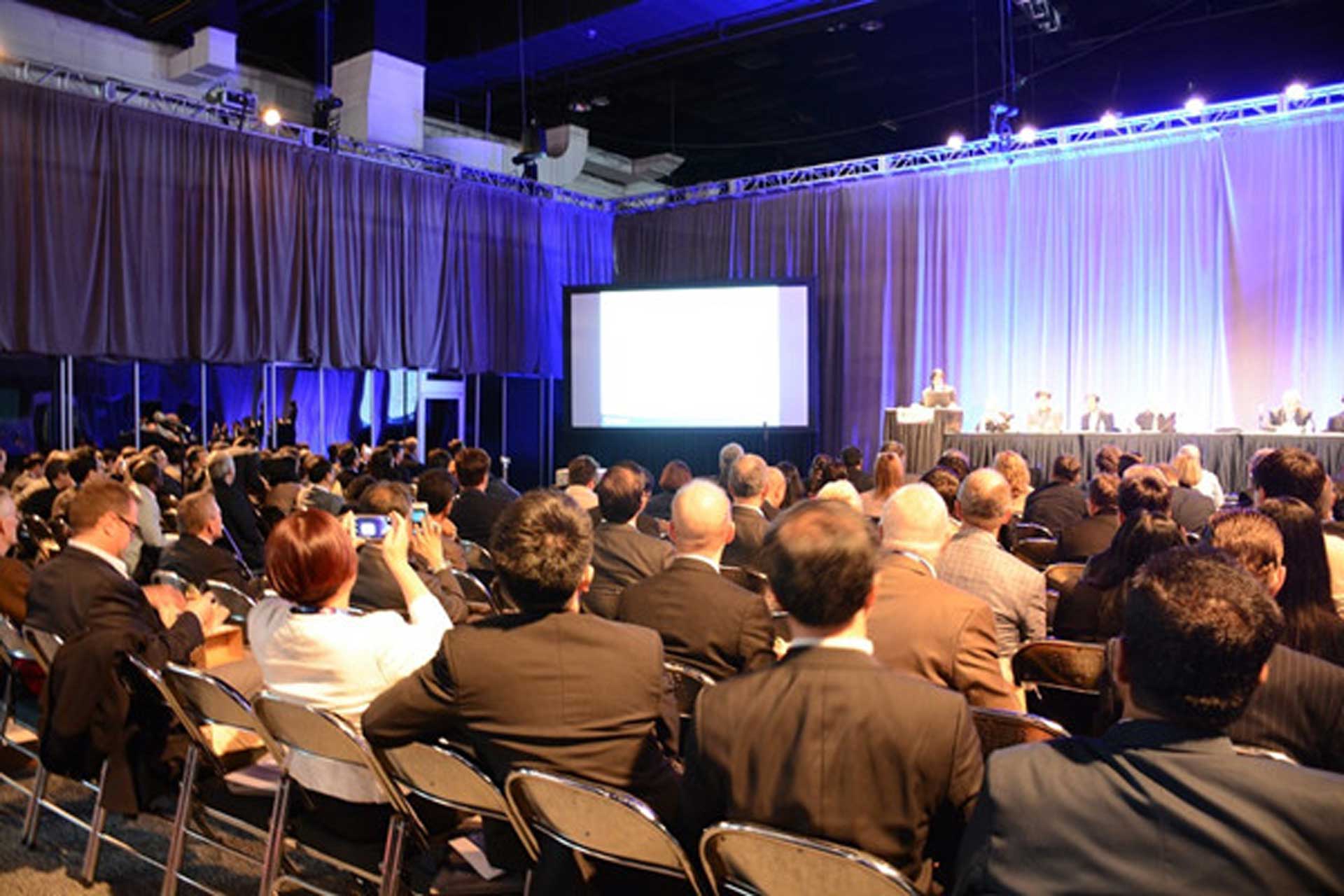 New Assessment Method (QFR)
Prof. Patrick W. Serruys gave the last speech of this symposium with regards to the latest results of PIONEER FIM study. In this European study, two methods, 3D QCA-based QFR (Quantitative Flow Ratio) and QCA-based LLL (Late Lumen Loss) were used to exam the performance of BuMA Supreme and Resolute stent. 9 month results showed that QFR did not differ between BuMA Supreme and Resolute (0.89±0.10 vs 0.89±0.11, p=0.97) despite a significant difference in in-stent LLL (0.29±0.33 mm vs 0.14±0.37 mm, pnoninferiority= 0.453). As the initiator of QCA method 30 years ago, Prof. Patrick W. Serruys stated that it's time to use new method which is 3D QCA-based QFR in validating stent performance, as it is more fundamental compared to QCA-based LLL, and is less invasive and costly compared to wire-derived FFR.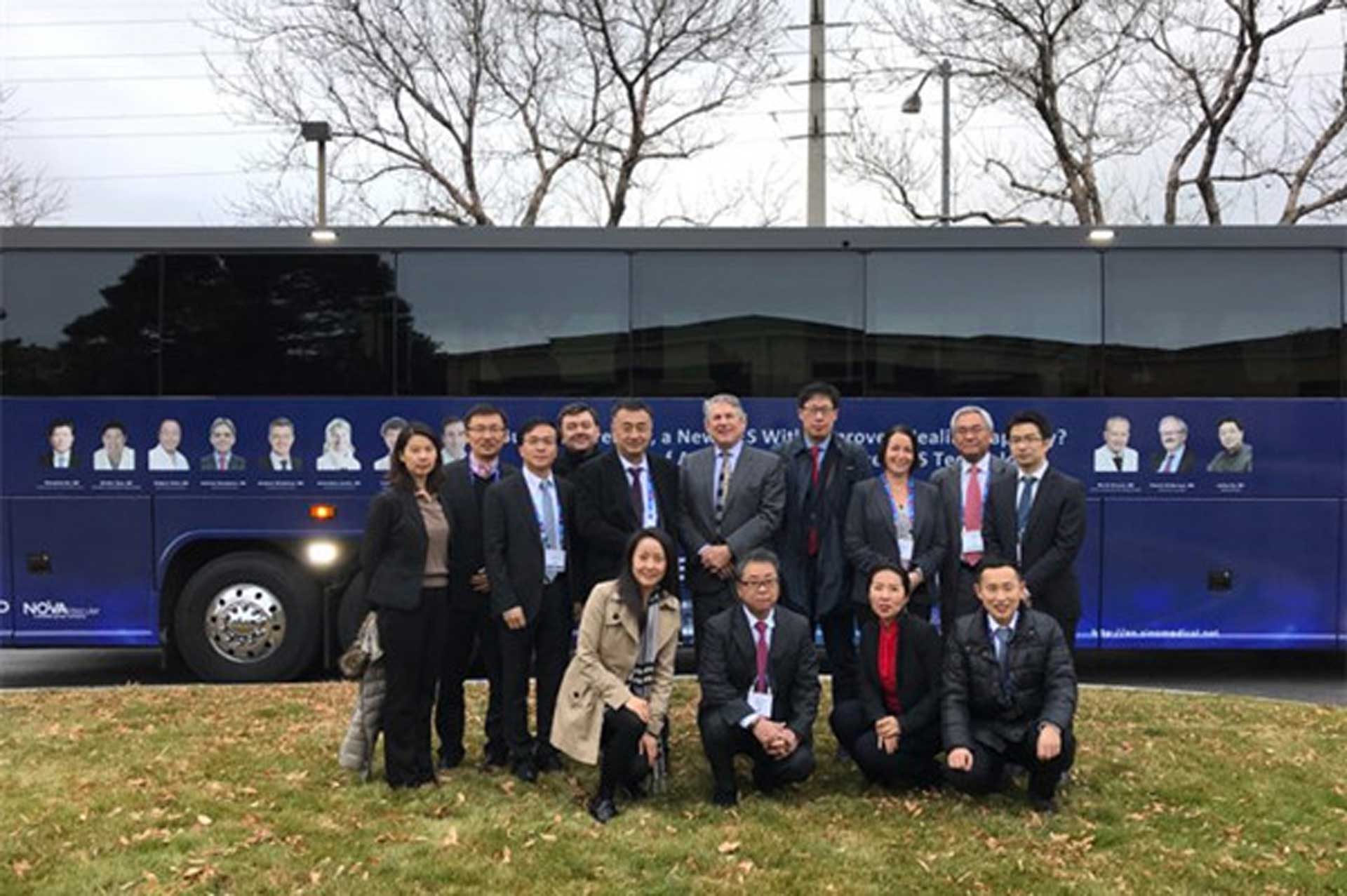 After the completion of this symposium, Prof. Martin B. Leon commented it as a very high quality meeting filled with scientific findings.
Earlier this year, SINOMED has kicked off its US IDE pivotal study, PIONEER III, and has enrolled its first patient in Cincinnati, OH in October 2017. SINOMED is the first Chinese company ever approved to do the IDE trial in the US.