Date:2016-06-14
Between 17th and 20th May, 2016, EuroPCR was held in Paris, France. Two separate presentations were made on the clinical and technical progress of AccuFit™ on 19th May.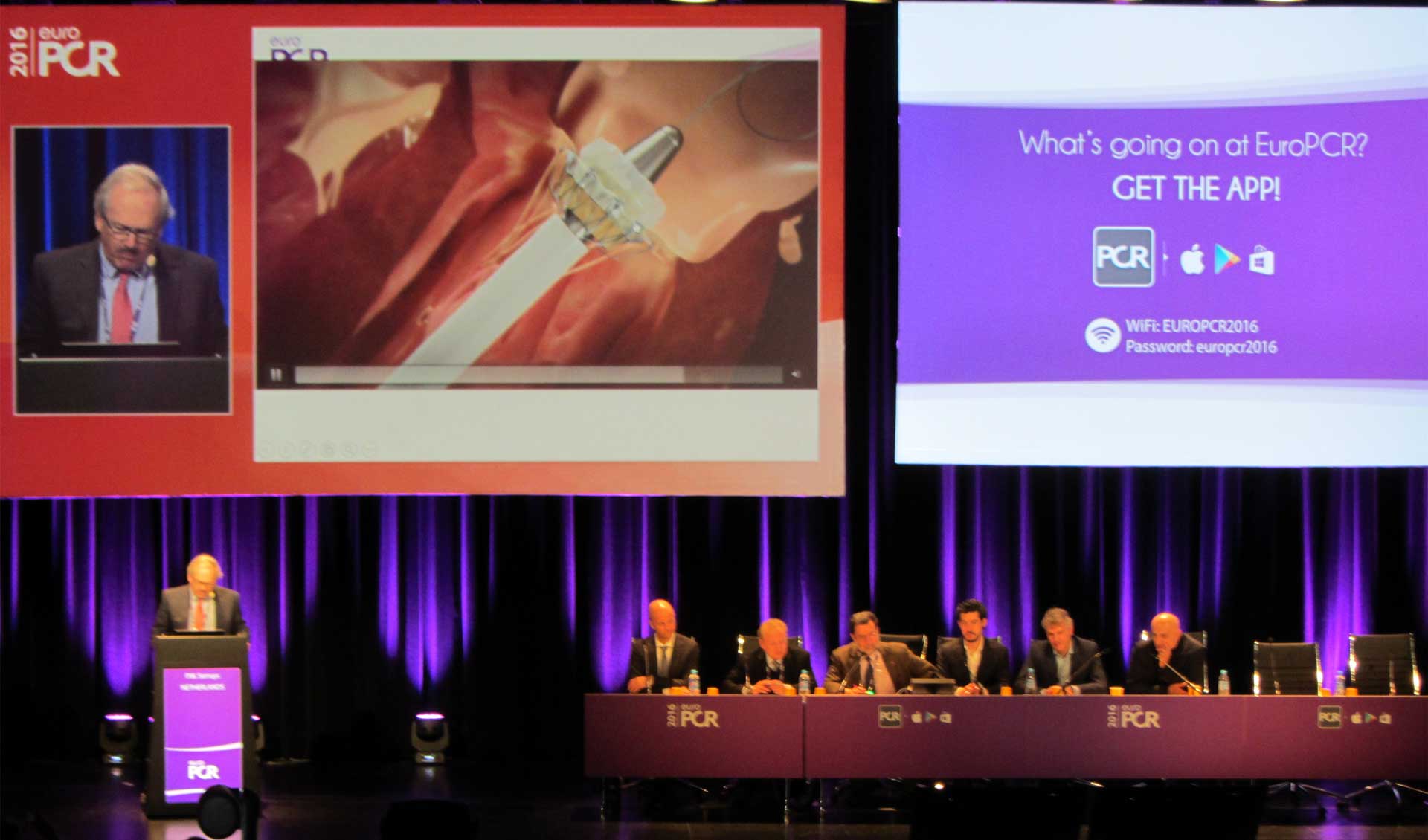 Prof. Patrick Serruys released technical updates of AccuFit™(SINOMED TMVR) in the session of Mitral and Tricuspid, chaired by N. Pizza and A. Vahanian, accompanied by H. Ince, M. B. Leon, H. Moellmann and G. Nickenig. With the upgrade of commissural and self-expanding valve body design, AccuFit™ not only minimizes central leakage and PV leakage, but also provides patients an optimal native valve "clipping" effect. Additionally, the controlled deployment of delivery system allows multiple reposition, providing physicians the option that is easier to implant while retaining its optimal hemodynamic performance. This presentations has received positive remarks from the panel with anticipation to the FIM in Q1 2017.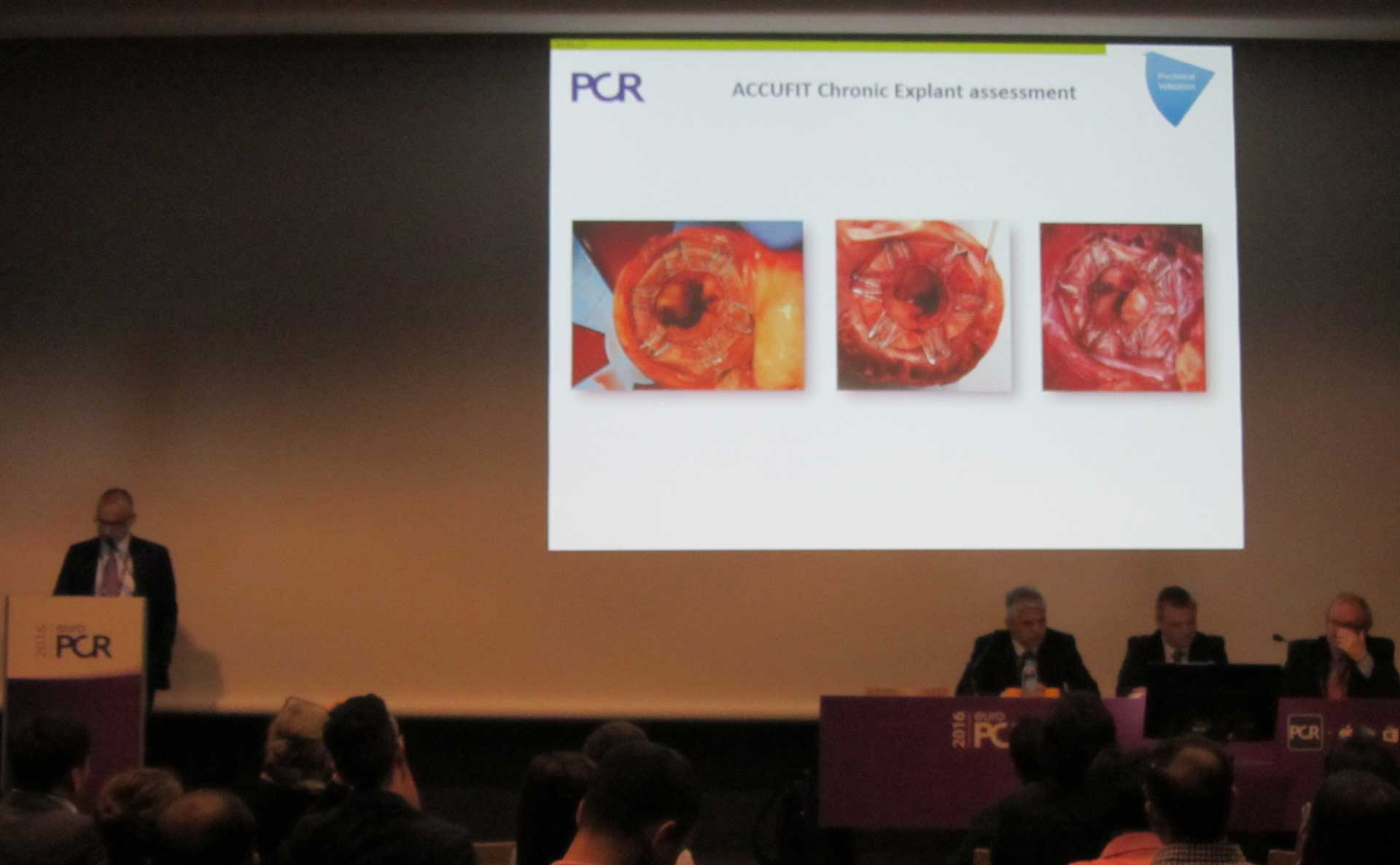 Furthermore, in the CRO session on future trials, Prof. Francesco Maisano (University Hospital Zurich) has introduced AccuFit™ and its road mapto FIM. SINOMED also dedicates significant resources in developing leverage TA valve design for TF approach.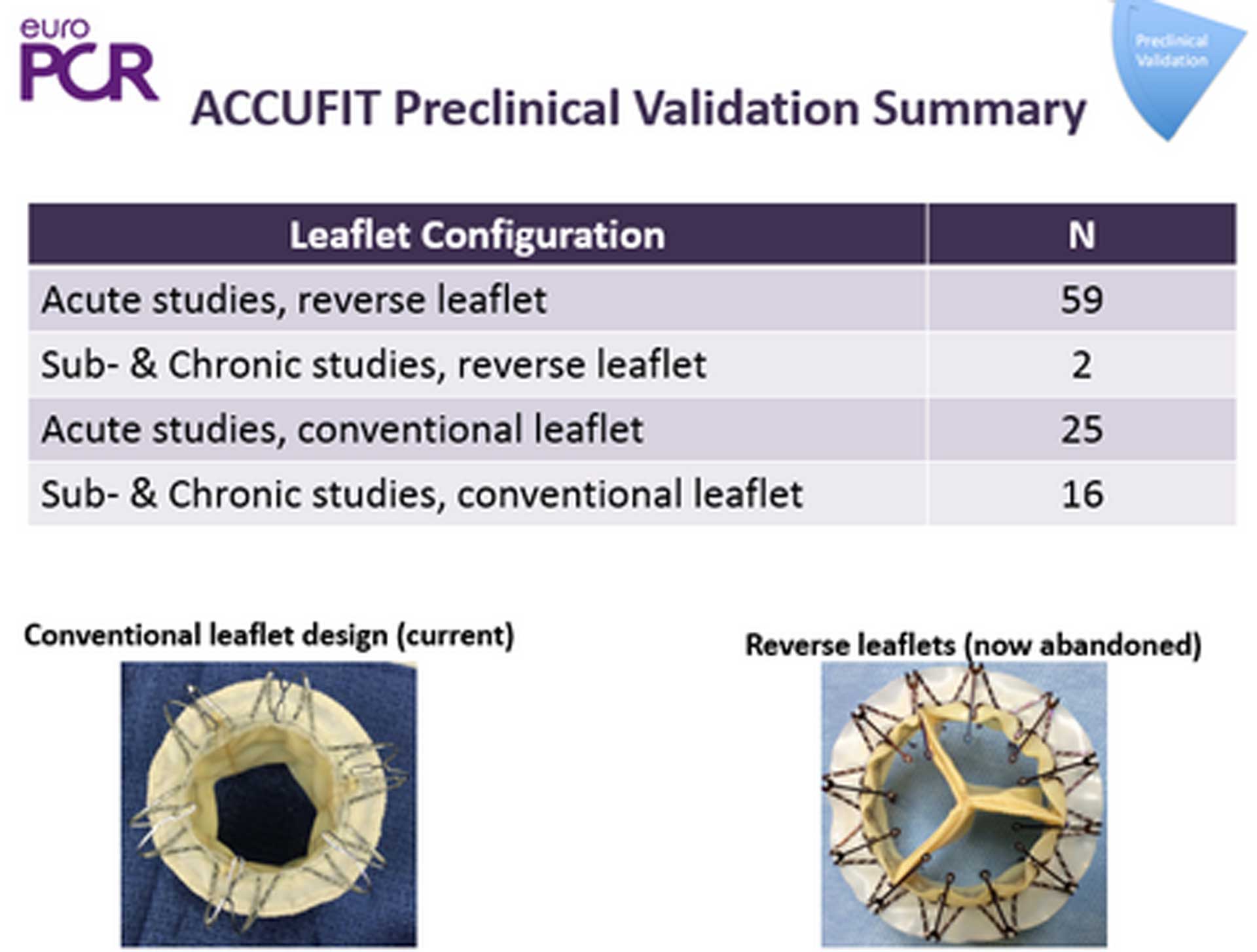 Currently, SINOMED is finalizing chronic animal studies and making preparations to initiate its FIM. As quoted by Prof. Francesco Maisano: 'With 3 years persistent dedication in working day and night, the study outcomes till now turned out to be very promising'.
Background
SINOMED's TMVR: AccuFit™
AccuFit™ Transapical Mitral Valve Replacement (TMVR) device developed by SINOMED features a pericardial valve mounted on a super elastic nitinol frame. It is designed specifically to address the challenges confronting minimally-invasive mitral valve replacement. It has a central opening design with tubular leaflets to avoid central leakage. Furthermore, the self-expanding valve body design ensures clipping mechanism for optimal fixation; the "leveled" anchoring feature design minimizes PVL, SAM, and provides improved valve stability.